What do you have in your hand?
Practical lessons on how to start your own business
Why should you read this book?
If you are planning to start your own company, or if you have just started your own company, or if you are thinking about the possibility of employing yourself as an entrepreneur, this book is for you! Even if you are just interested in the topic but don't yet have any plans for starting your business, you can learn a lot by reading this book and you will be better informed for future decisions.
There are many good books available on this topic. Why should you read this book? I will give you seven good reasons:
First: This is a practical book. It is written in a practical way to help you take the steps needed to get started. This is a practical book – everything is easy to understand and easy to follow.
Second: This is a compact volume. On purpose, I have made this book short and to the point. Entrepreneurship is a broad topic and it would take hundreds of pages to cover all aspects of it. This is a compact version for you to read and apply to your own business development here and now.
Third: There are several real case studies in this book and all of them are from real life situations with real people. After every case I explain what we can learn from it. You can learn from other people's experiences, which is always a good way of learning.
Fourth: The teachings in this book and are based on more than 20 years experience of personal entrepreneurship. You can take advantage of my experience and avoid many mistakes both I and other people have made.
Fifth: This book and the teachings in it are based on the training experience of many thousands of people in business training courses over more than 20 years. During these training courses the people in our company have met several thousand men and women wanting to become entrepreneurs. We have faced many challenging situations and also seen many great solutions to these challenges. We also know the most common issues people face when planning a new business. This experience has now been put into a nutshell for you.
Sixth: After these business-training courses more than 3000 new businesses have been established. We have deep practical knowledge of what really works and what doesn't. We have not just shared information with the course participants but we have also guided people to take the steps into entrepreneurship and success.
Seventh: There is scientific background to this teaching. In my postgraduate studies I researched the question of what vocational qualifications are needed for a new entrepreneur: What kind of skills, attitudes and knowledge do you need to succeed in starting a new business? This work was published in the University of Tampere, Finland. I have a Ph.L. in vocational education and M.Sc. in business economics. And of course, in addition to personal experiences, the teachings in this book are based on general principles of small business economics.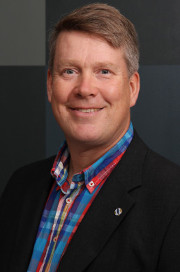 I have written this book in order to help you to start a business of your own – as well as learn more about starting a business.
If you get going, it would be great to hear from you! You can send me feedback via the NEBA website at http://www.neba.fi/.
I hope this book helps you on your way to becoming an entrepreneur!
Sincerely,
Jouni Suonpää